French Fur Trader's Cabin
SOLD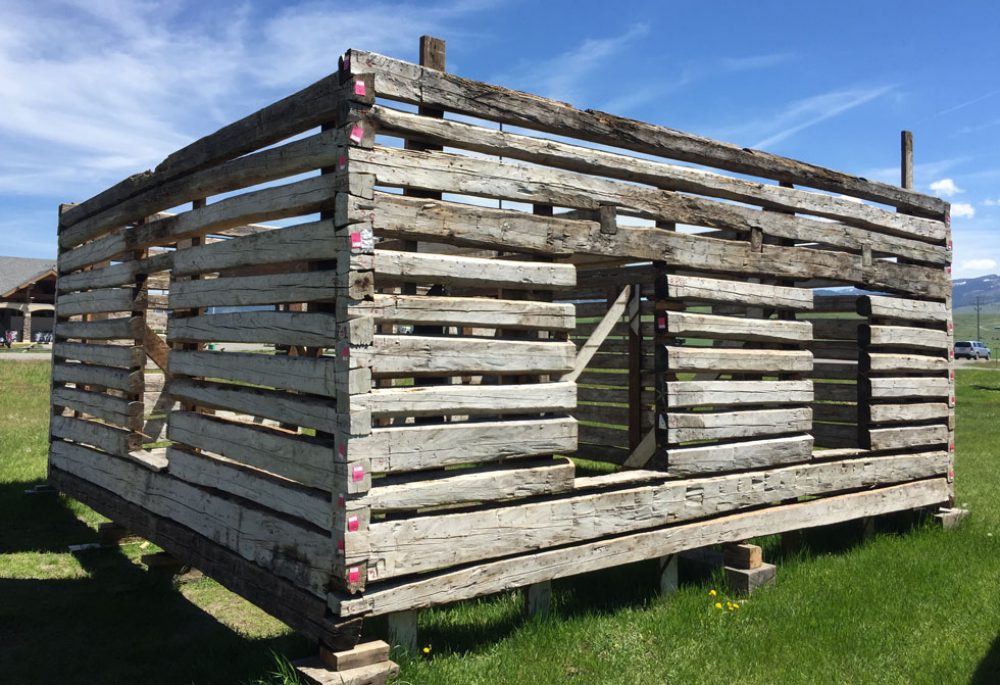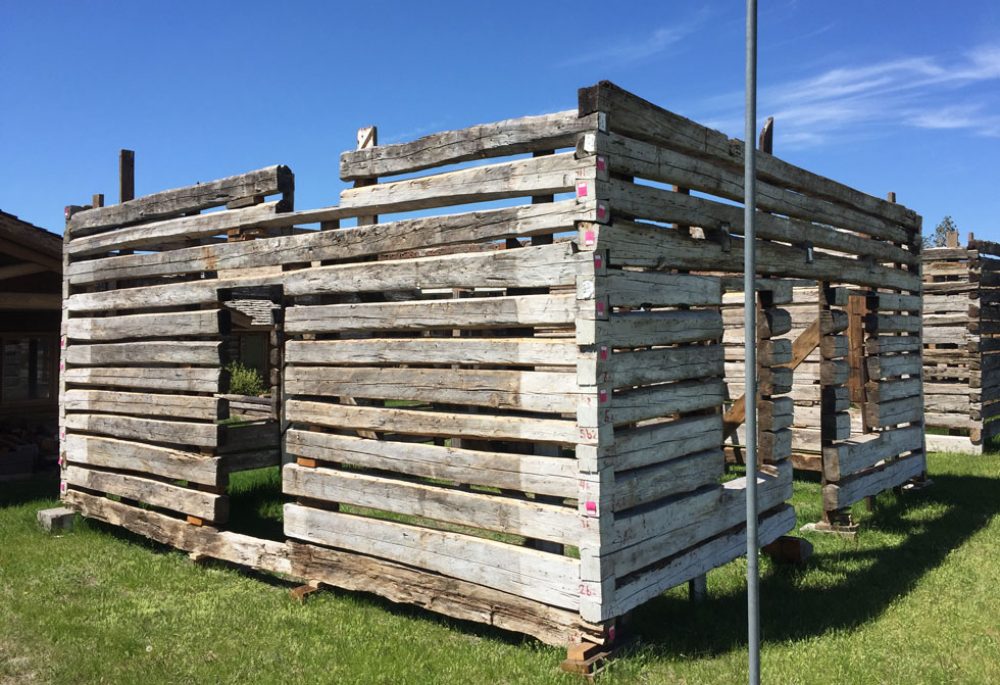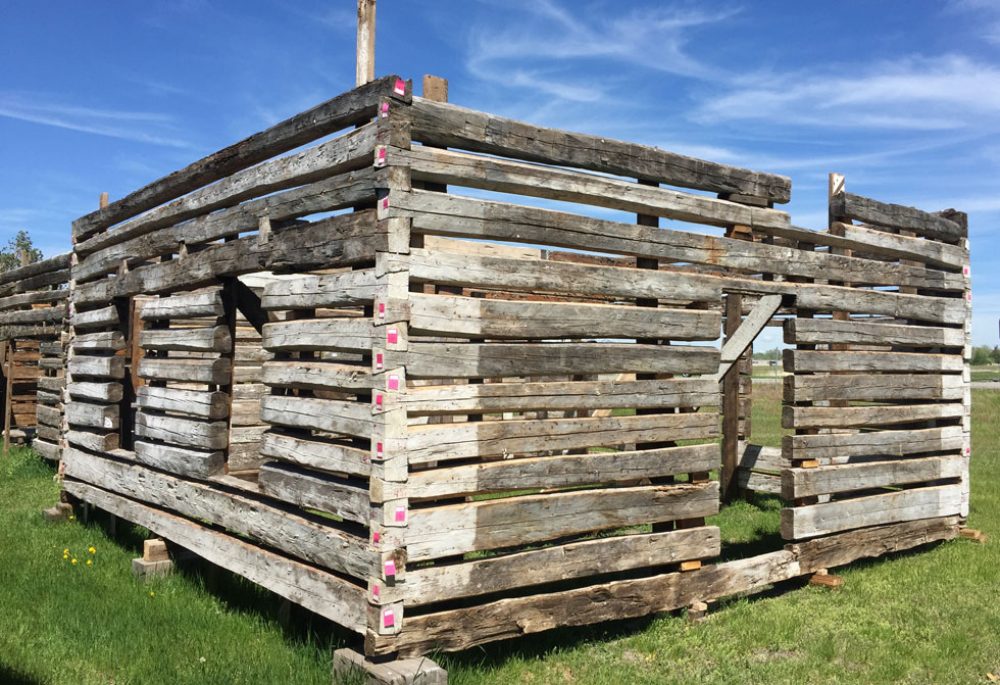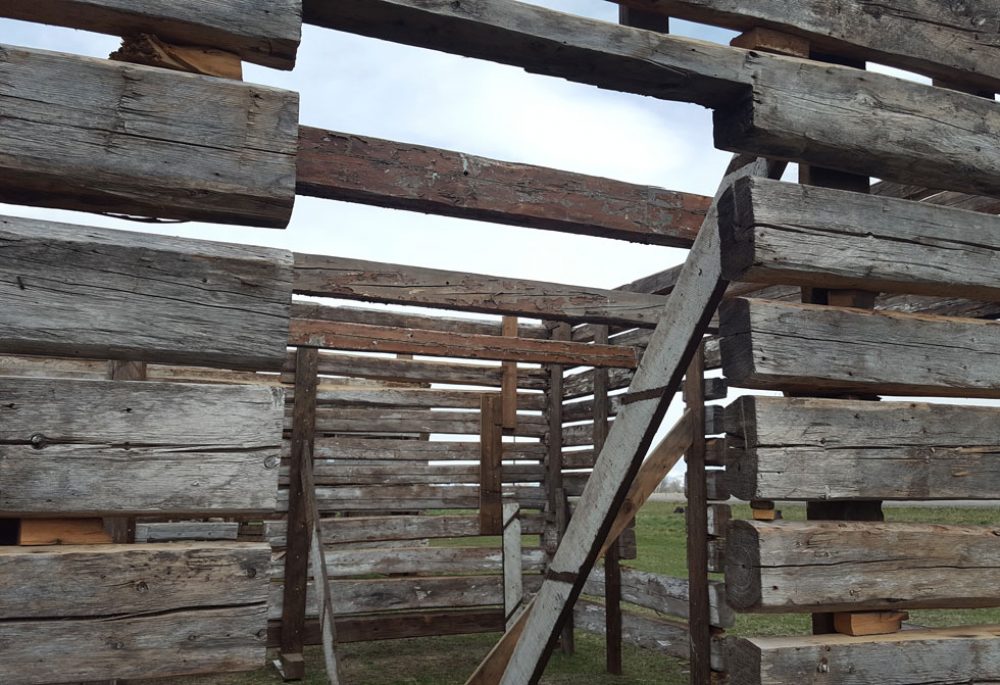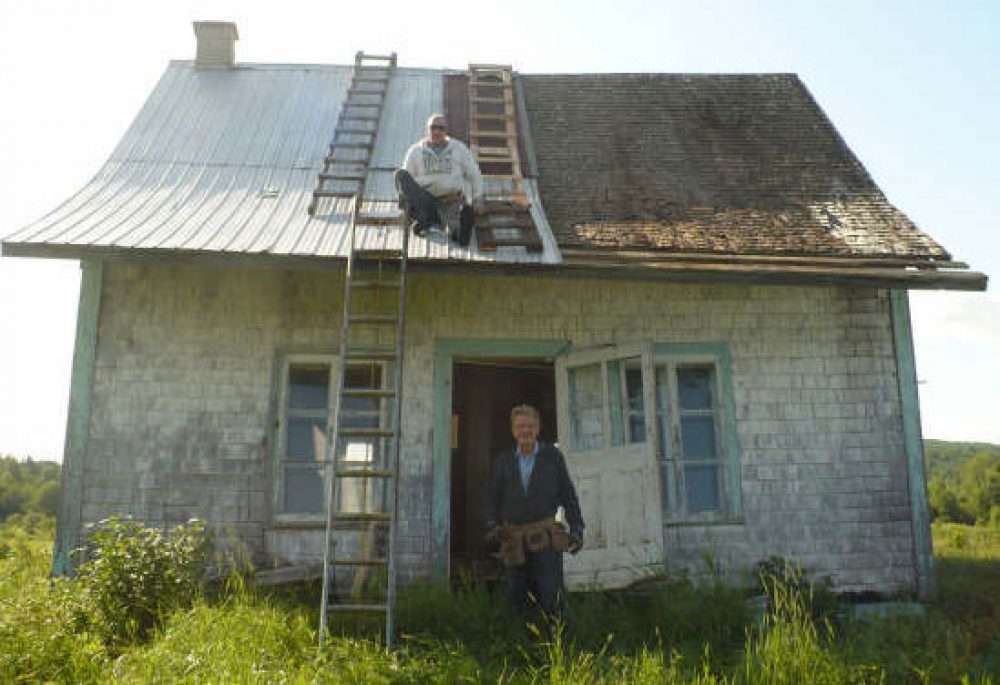 Two-sided hand-hewn walls with joists and dovetail corners. It is one-and-one-half stories tall with two doors and five windows. Originally a homestead cabin, it was build in Quebec circa 1860.
22'(w) x 23'(l) x 10′(h) | 12 courses | 6" – 12" faces
Sound and in good condition
Includes labeled pieces and a labeled diagram for reassembly. Includes replacement pieces at the discretion of MRL.

39 Jays Way, Gallatin Gateway, MT 59730