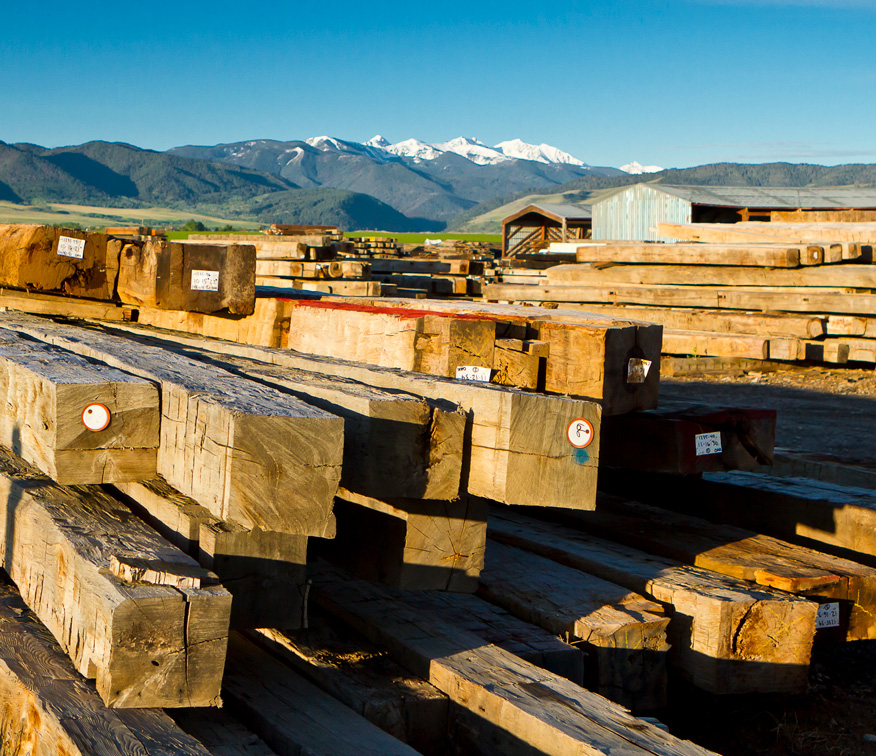 Some of our materials defy categorization.
They come from obscure sources, are in limited quantities, or have an exceptionally unique history. Contact us directly to hear about our latest novelty.

Cultivated through years of ethical sourcing practices and outreach, MRL prides itself on maintaining one of the largest networks of reclaimed wood sources in the world. With these relationships come opportunities to procure unique species and materials. Some of these products are part of our permanent collection and others are just passing through. If you seek something one-of-a-kind or exceedingly rare, don't hesitate to reach out.
Threshing is the act of separating the edible part of a grain or crop from its husk or straw. This laborious task was accomplished mostly by hand prior to the 19th century. Central rooms in barns were fitted with wide, tight fitting planks known as the threshing floor, where humans or oxen stomped on the grain, or later beat the grain with a tool called a flail. After many decades of stomping or flailing on these floors, they have developed a time worn look that cannot be reproduced. As with all early agricultural elements, the settlers used what was readily available nearby so the species and dimensions of this limited and exquisitely unique product vary.
We stock a broad range of hardwoods, including Walnut, Red and White Oak, French Oak, Cherry, Chestnut, Elm, Ash, Beech, Hickory, Poplar and more, much of which can also be found with one or two live-edges. Since our material is reclaimed, the sizes vary widely.
RUSTIC TIN/CORRUGATED METAL
In the rural US, corrugated metal was a common construction material since it was light, strong, easily transported, corrosion resistant, and simple to install. In fact, corrugated metal remains common to this day. We maintain a supply of vintage corrugated metal that can be purchased in sheets as-is or rolled semi-flat for an organic look.
Salvaged from wine, pickle, water and cherry tanks among other sources, the natural characteristics of redwood make it ideally suited to outdoor applications like tables, benches, and decking. With the entire subfamily of this species listed as endangered, we strongly encourage using reclaimed redwood.
Follow @Montana.reclaimed.lumber on instagram

Sign up for our newsletter to receive updates and exclusive offers.