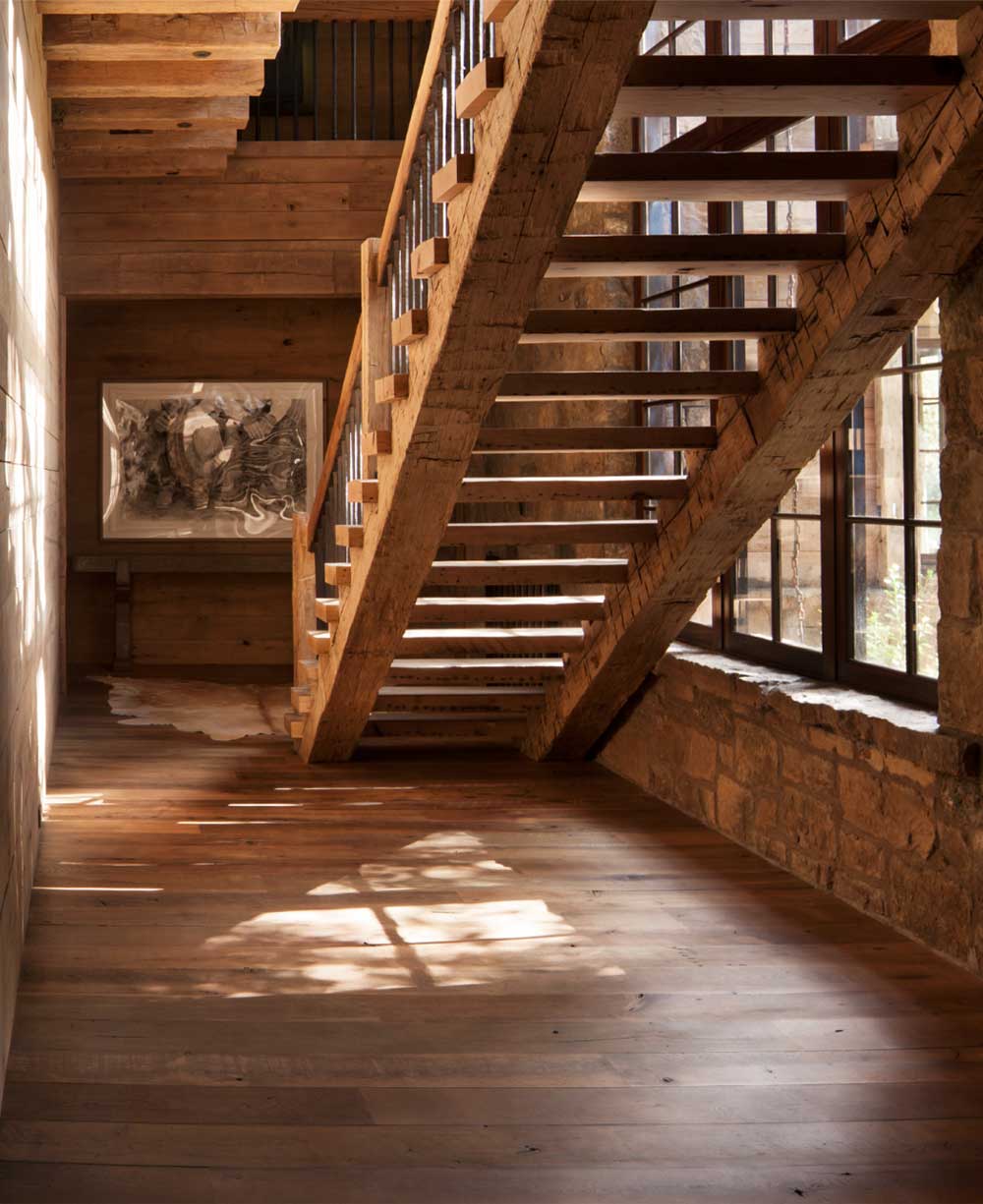 showcase the unique character of reclaimed lumber
Flooring offers the ideal application to feature the historical markings and special qualities of reclaimed lumber.
Our flooring is just like other heirloom furniture, made from solid wood (rather than engineered veneer) and meant to endure for generations, growing richer with time. We can accommodate various widths and textures to complete your design aesthetic. The expansive canvas of a floor provides the perfect opportunity to showcase our various antique lumber options.
This material earned its original patina from its previous purpose in agricultural buildings, old warehouses, and other historical structures. As flooring, you can maintain that original patina for an organic surface and an old world feel that is very forgiving for high traffic areas, or the oak can be resawn and planed prior to installation for a cleaner look with inherent character from its past use.
Sustainably harvested old-growth French Oak, with its warm medium-brown hue and resiliency, is ideally suited for flooring. This hardwood has low porosity, high density, and high tannin content. While not reclaimed, the French have managed their forests such that each felled tree is replaced with a seedling. Our oak is PEFC certified (the worldwide equivalent to FSC certified) to help maintain healthy, old growth forests for generations to come.
Native to western North America, our stock is primarily old growth Douglas Fir. Salvaged from old warehouses and agricultural structures, nail holes and other historical markings are common. We offer both a skip planed and a milled surface.
Like the 19th century barns from which these timbers were salvaged, our heirloom blend contains a mix of beech, hickory, maple, red oak, white oak, and other hardwoods. Early farmers used the logs felled on site, regardless of species. We, too, have embraced that resourcefulness with this blend for a durable and unique flooring choice. Our flooring is made from solid wood (rather than engineered veneer) and is meant to endure for generations, much like heirloom furniture, growing richer with time.
Formerly used in the framework to support our nation's old factories and mills, this strong and durable lumber lends a warm amber hue. It has a tight grain, the hardness rating of red oak, and high resin content, making it a good choice for flooring.
American chestnut trees were once a dominant hardwood species in North America, until the chestnut blight decimated the population to very near extinction in the early 1900's (fewer than 100 trees remain). While efforts continue to bring back a blight-resistant variant of this magnificent tree, the only source of chestnut lumber is reclaimed. The rich brown in chestnut makes for a stunning floor with a dramatic history.
The MRL BRAND of excellence
After decades of honesty and integrity in the industry, we have cultivated relationships with the best sources from across the globe so that we can pass on that high level of quality to our customers.
We offer a variety of widths to achieve your desired appearance.
Our nuanced hand selection means your floor will be one of a kind.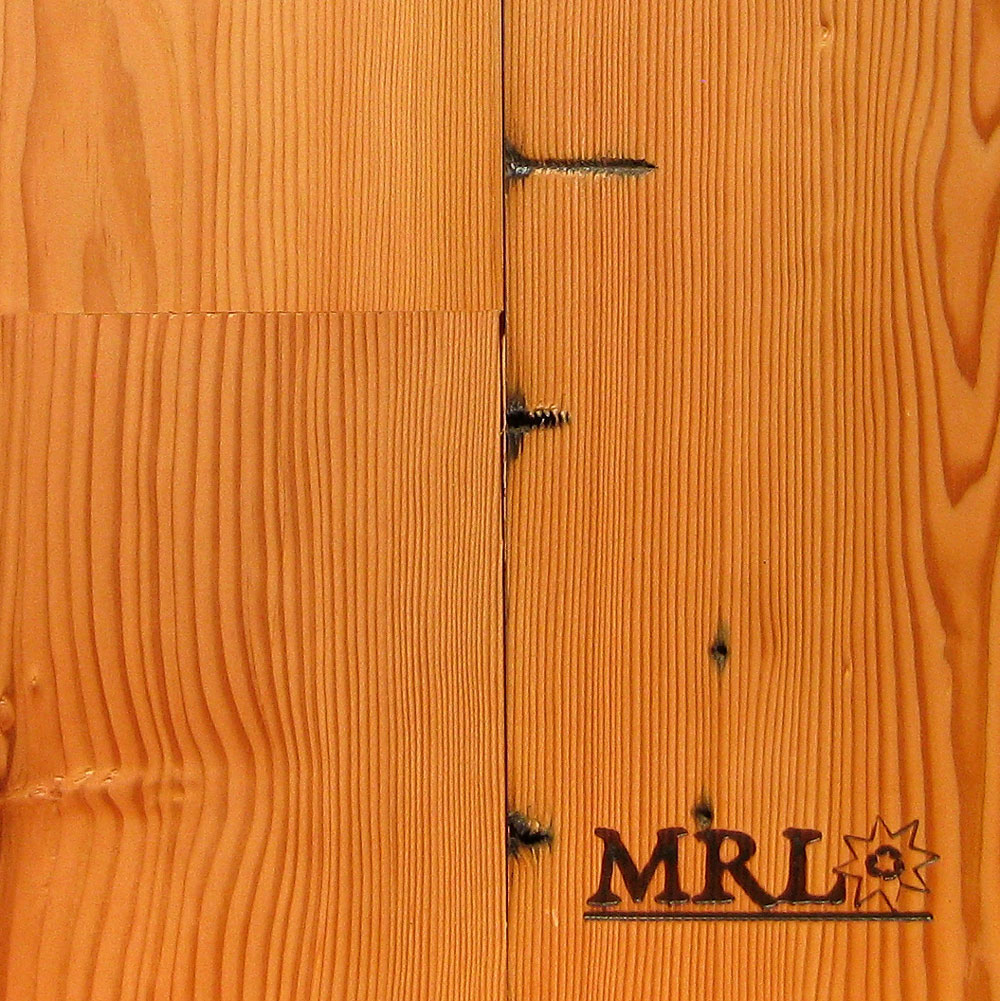 Follow @Montana.reclaimed.lumber on instagram

Sign up for our newsletter to receive updates and exclusive offers.