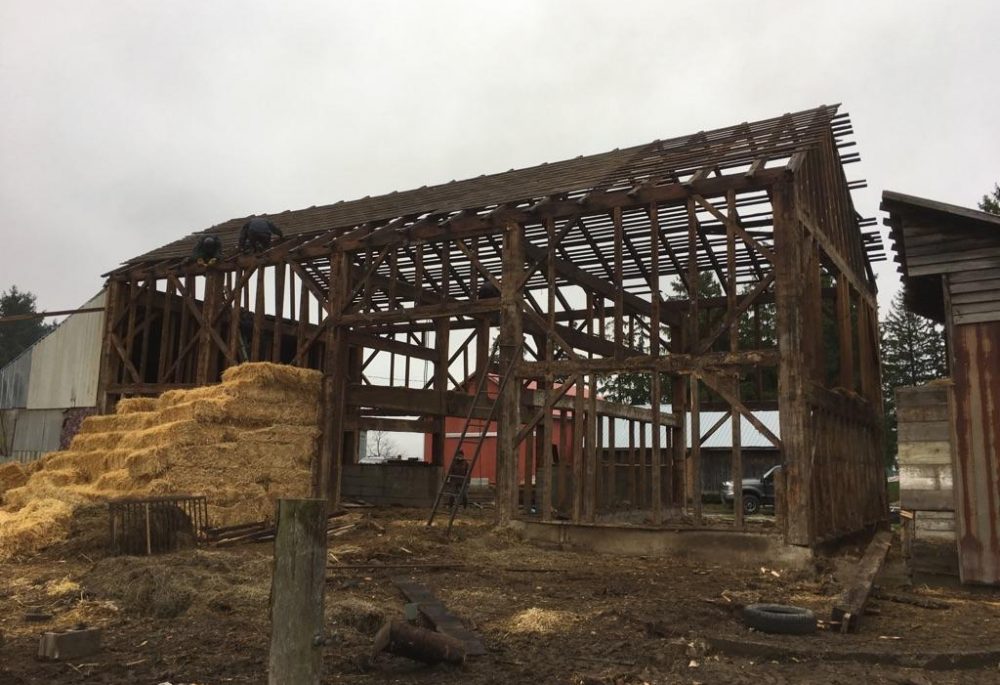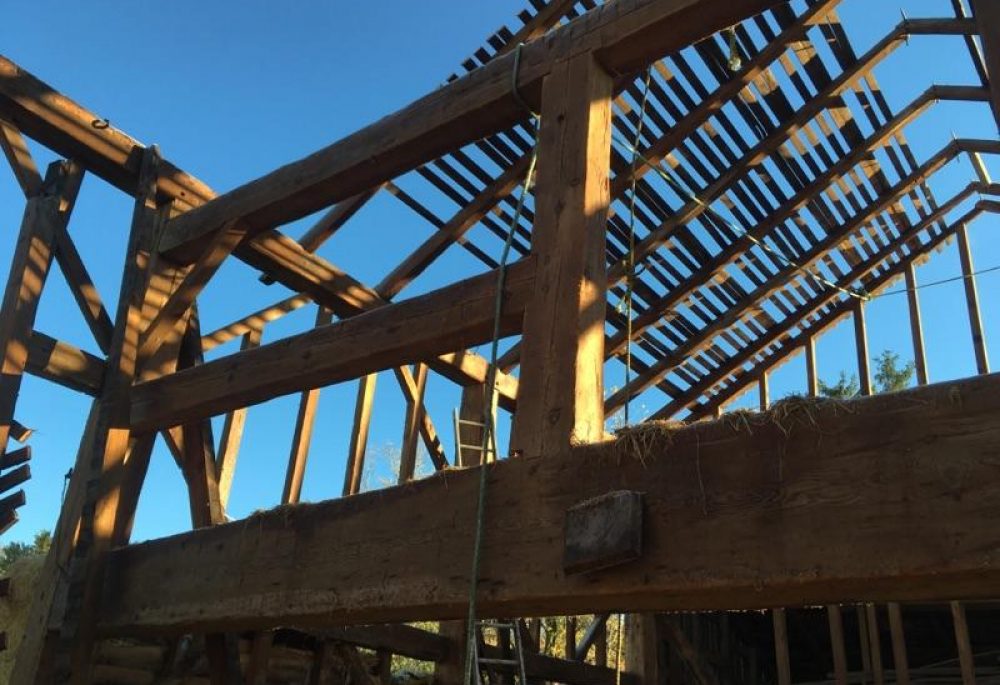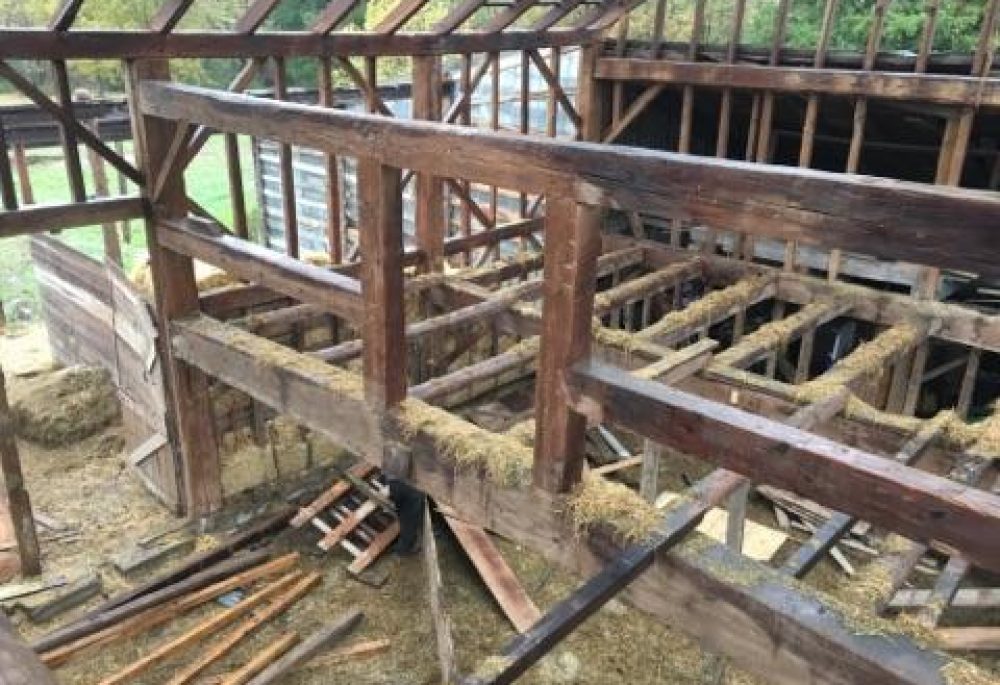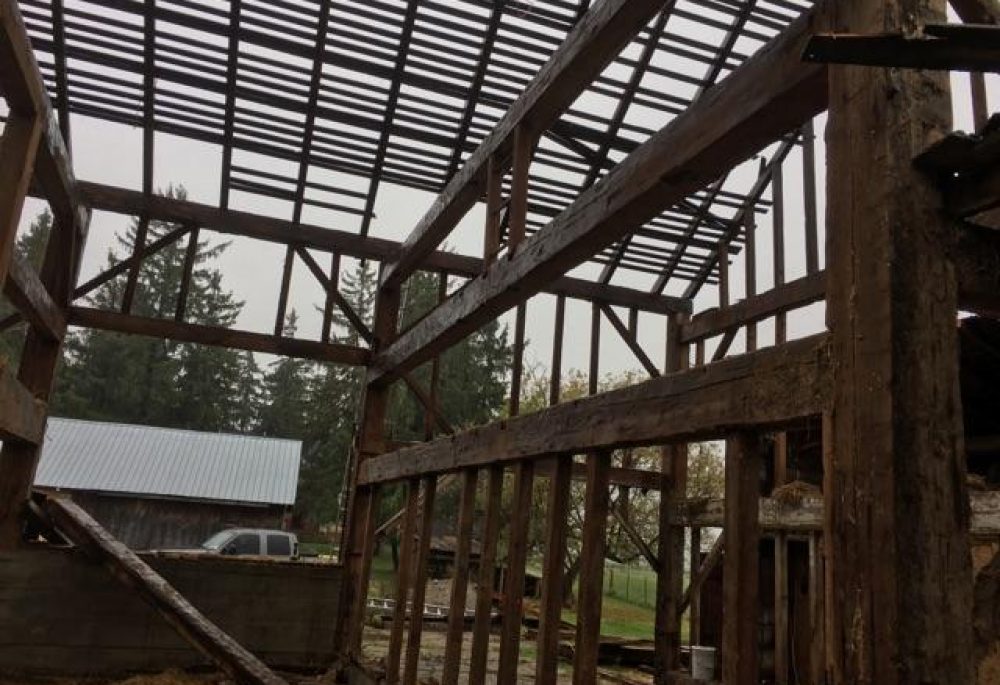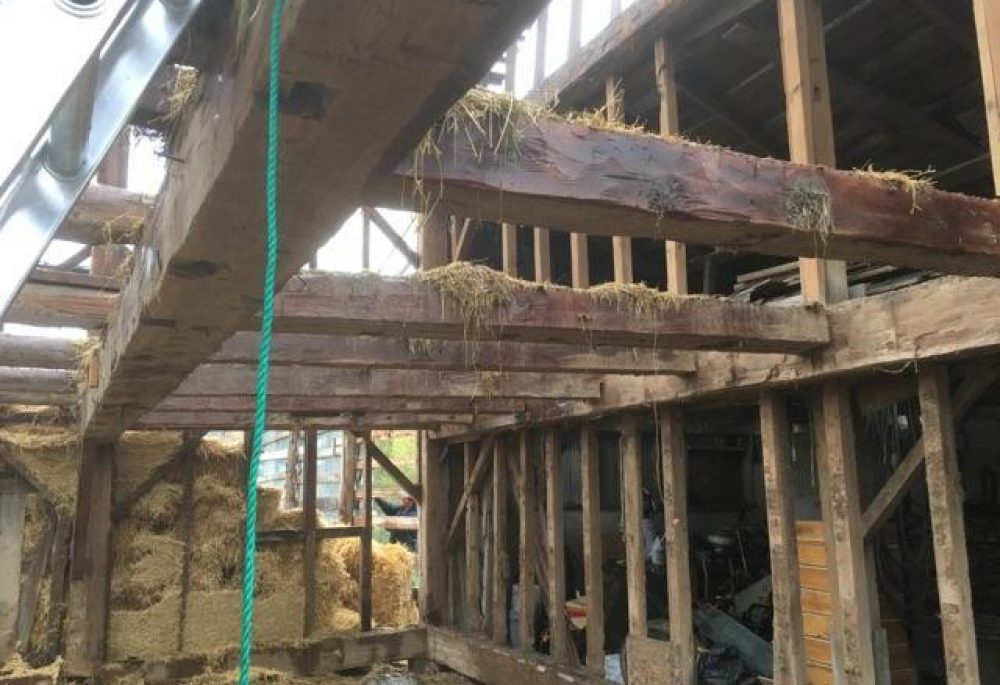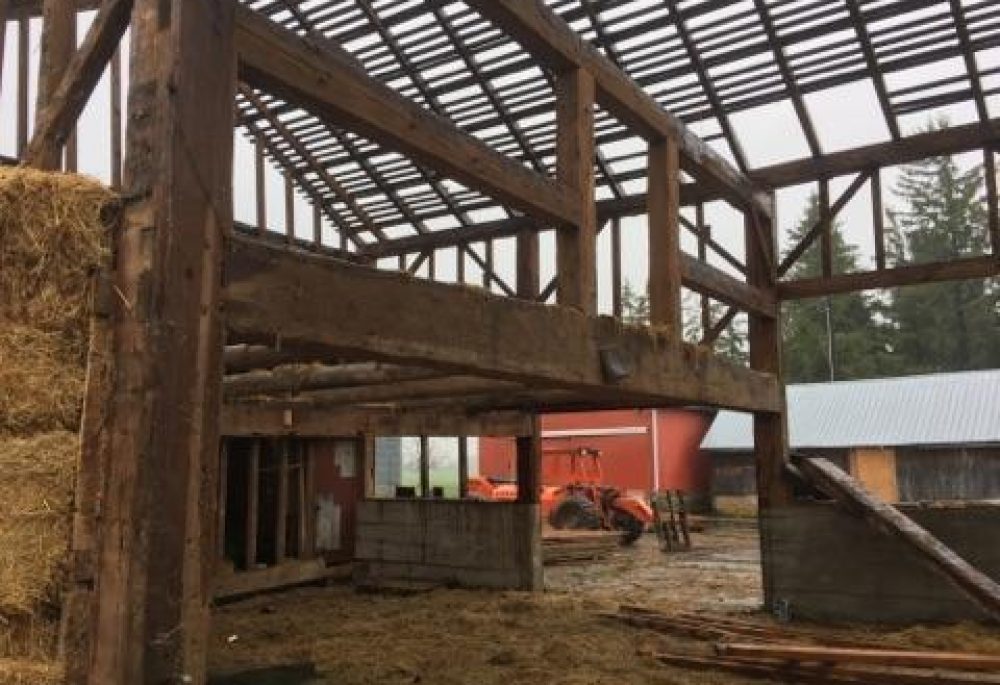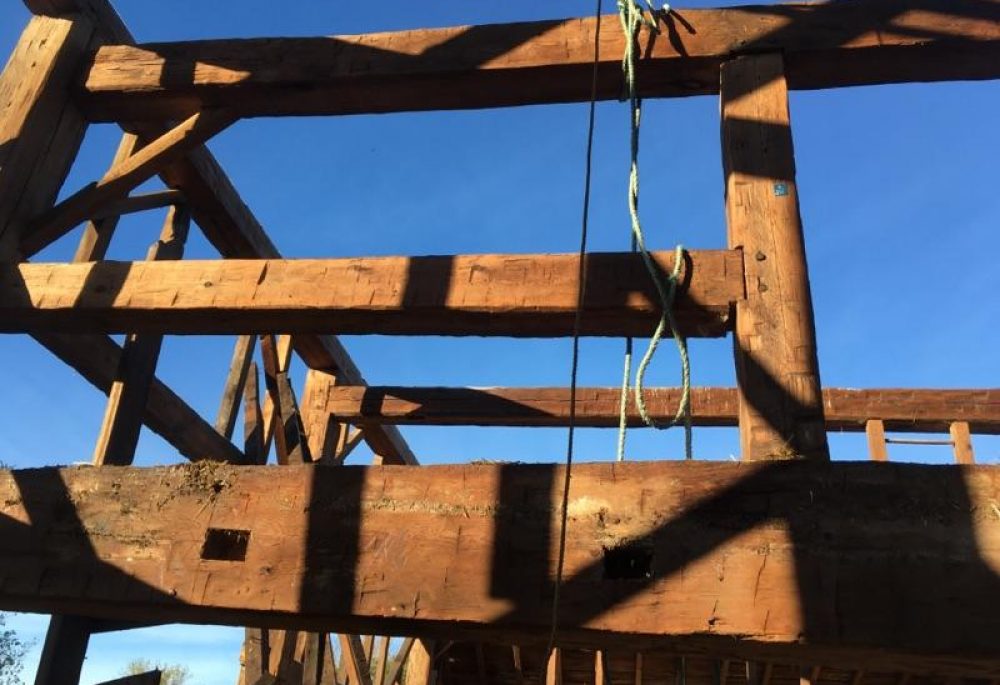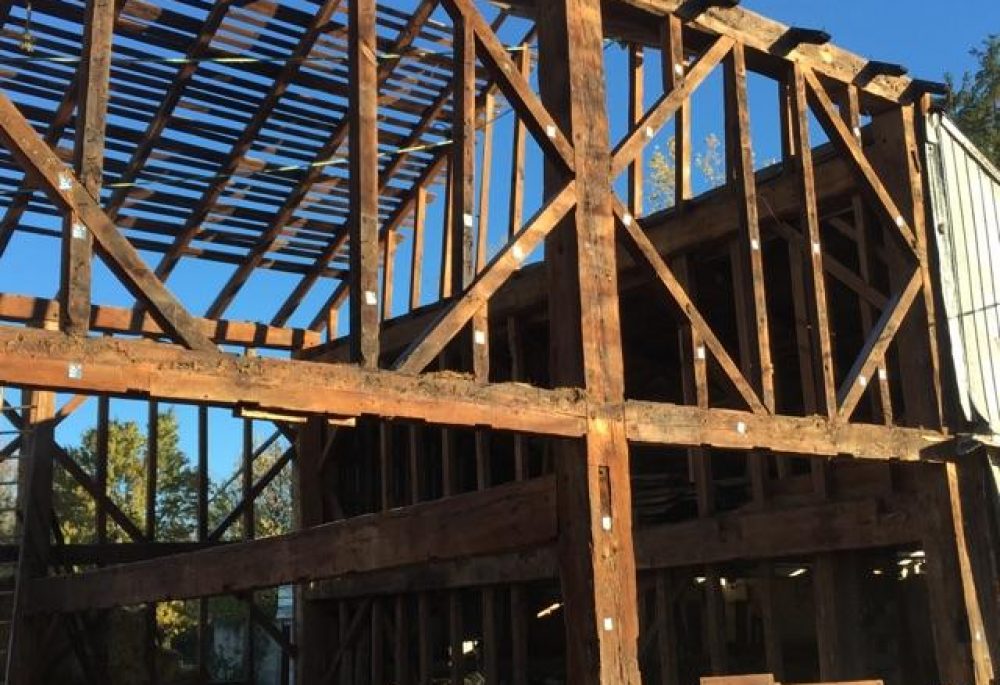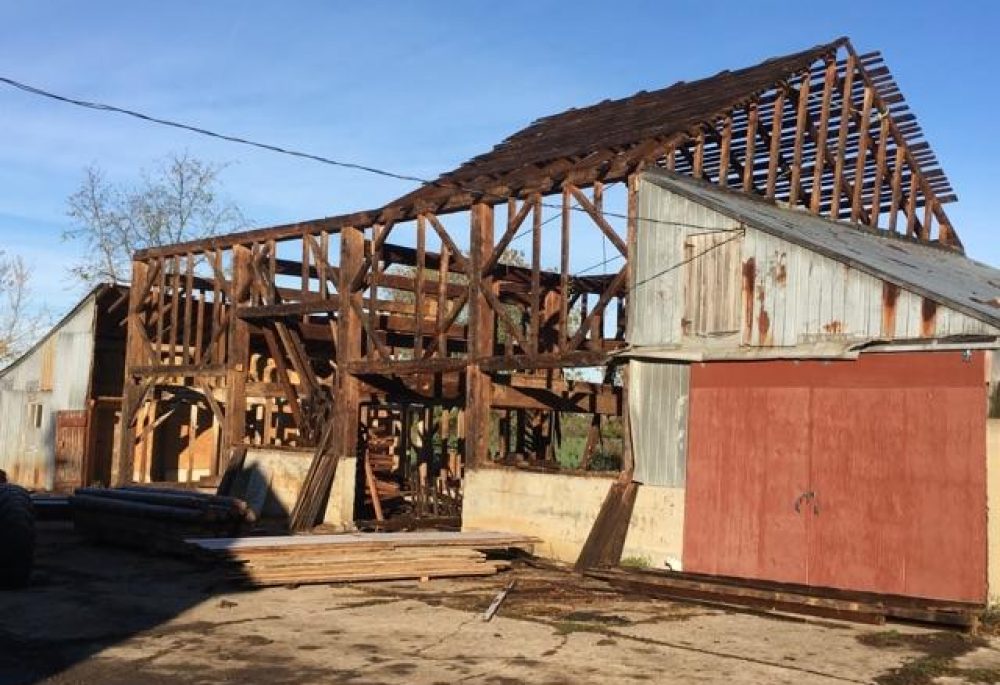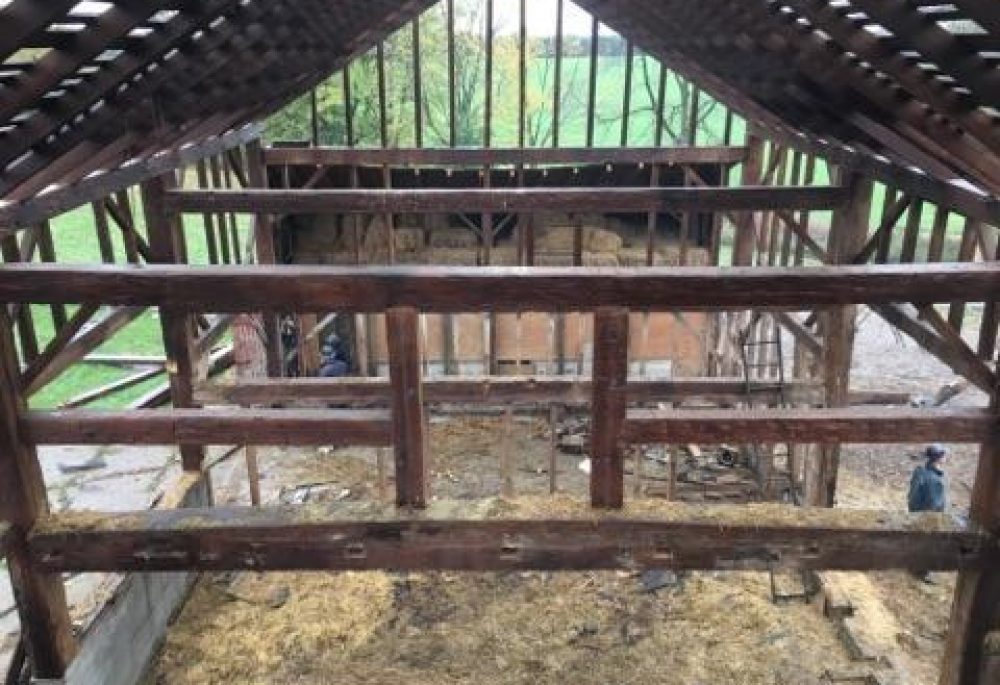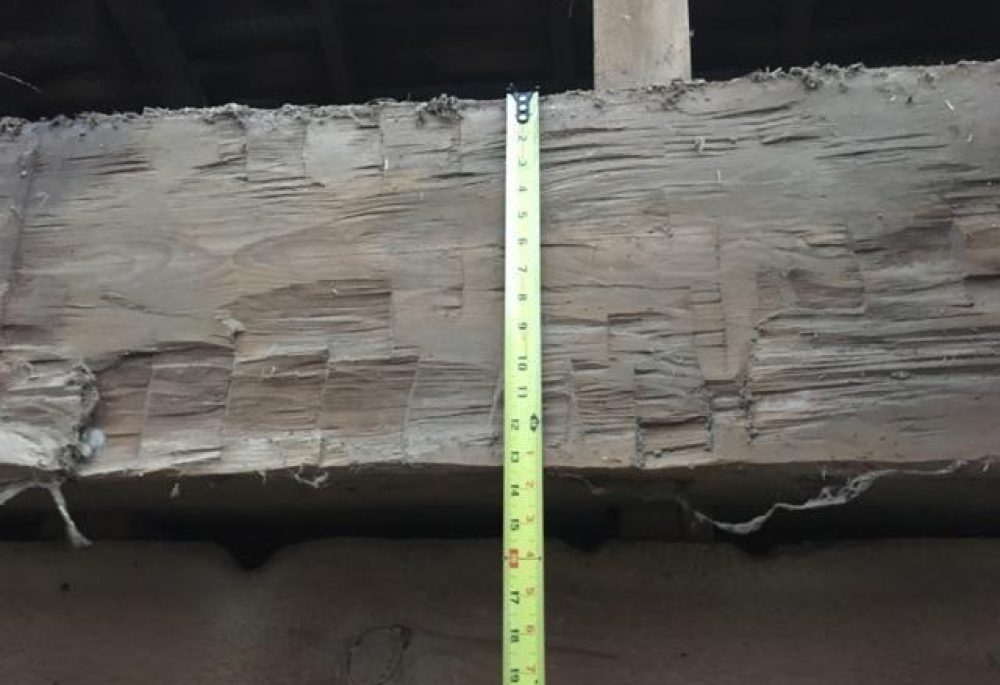 Originally a barn in Jerseyville, Ontario, Canada, this circa 1830's frame is built from beautiful hand-hewn white pine timbers. The bent layout allows for second story lofts or rooms with minimal structural timbers required. The kit includes an impressive 14″ x 22″ swing beam and 12″ x 12″ x 16′ posts.
30′(w) x 52′(l) | 2 levels | Hand-hewn timber posts are 12″(w) x 12″(d) x 16′(l) | Bent section layout is 16′ – 12′ – 12′ – 12′
Sound and in good condition
Includes labeled pieces and a labeled diagram for reassembly. Includes replacement pieces at the discretion of MRL. See detailed diagrams.

39 Jays Way, Gallatin Gateway, MT 59730