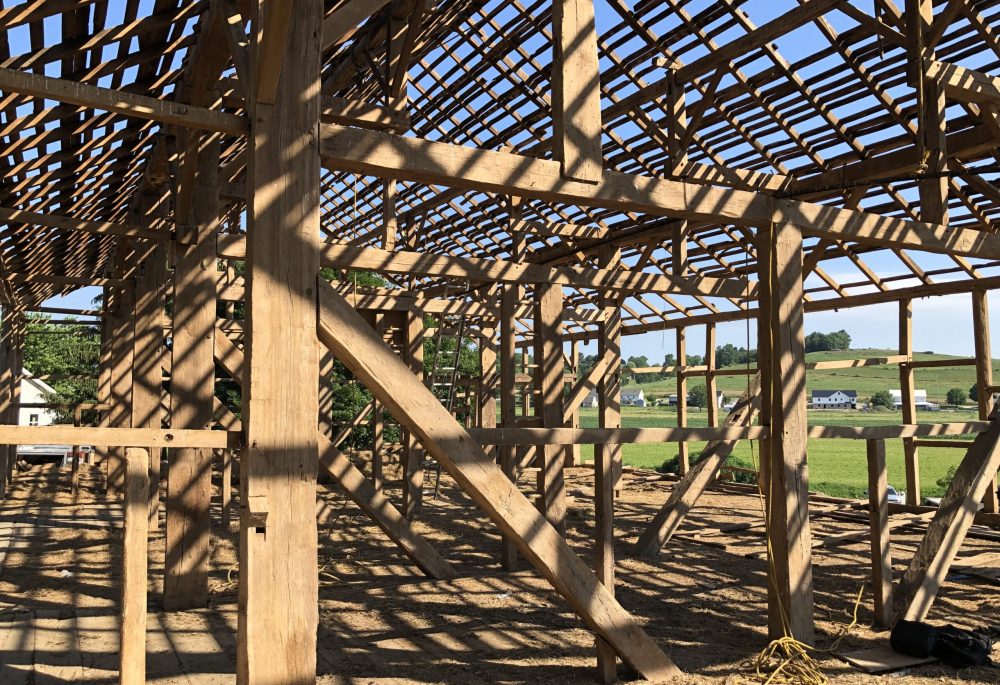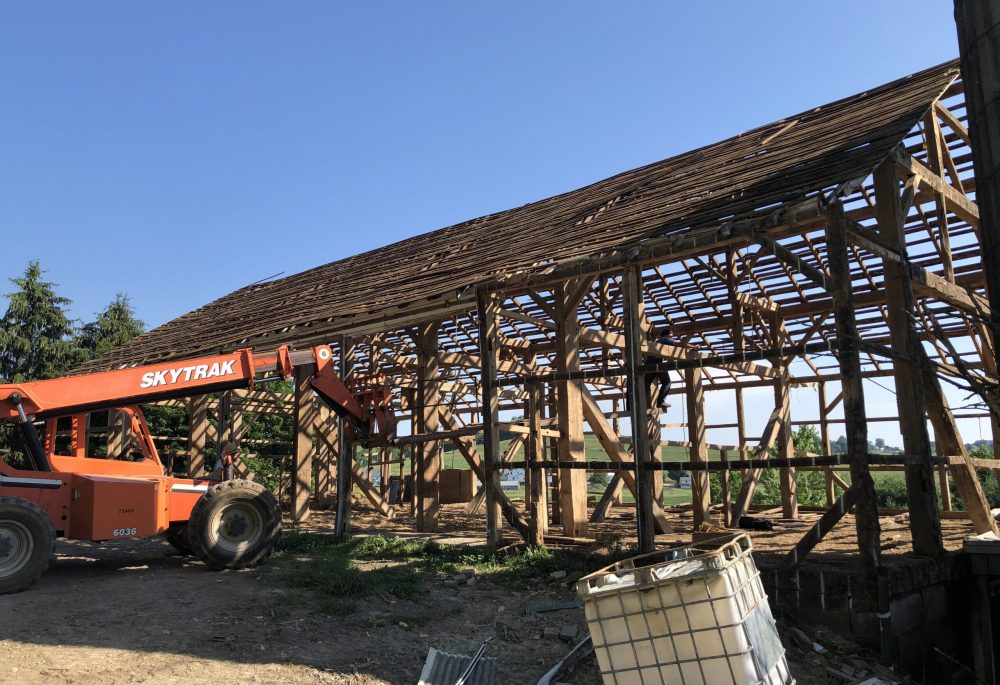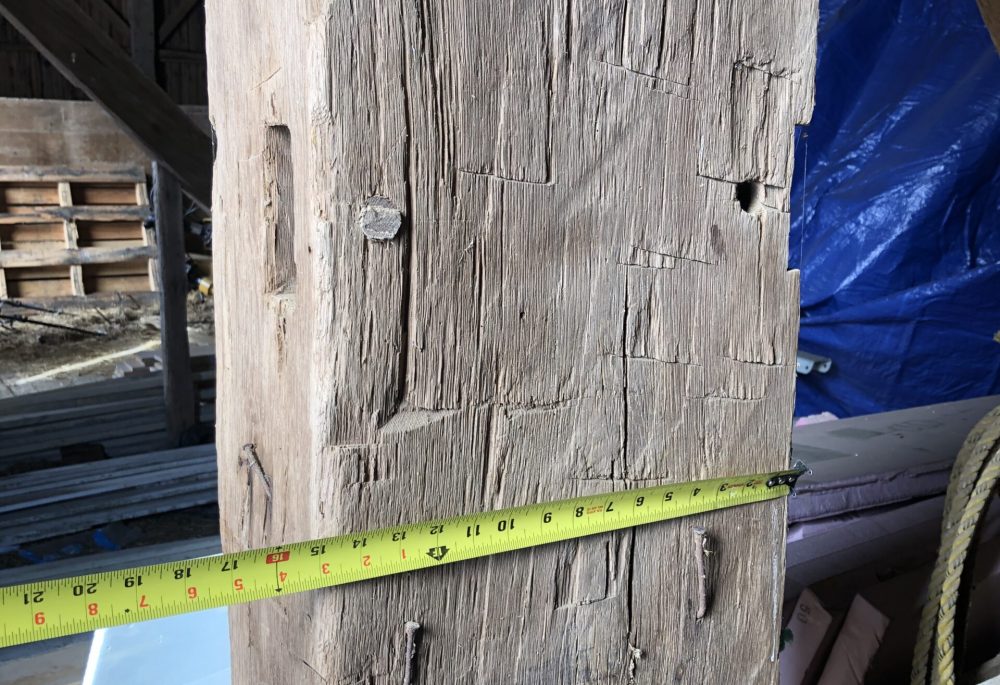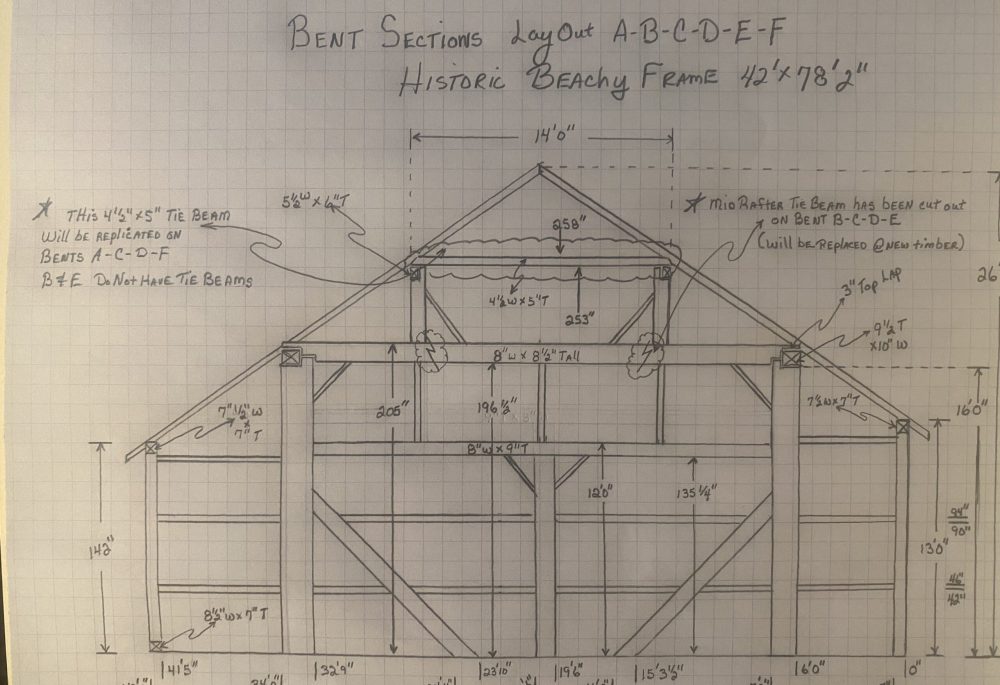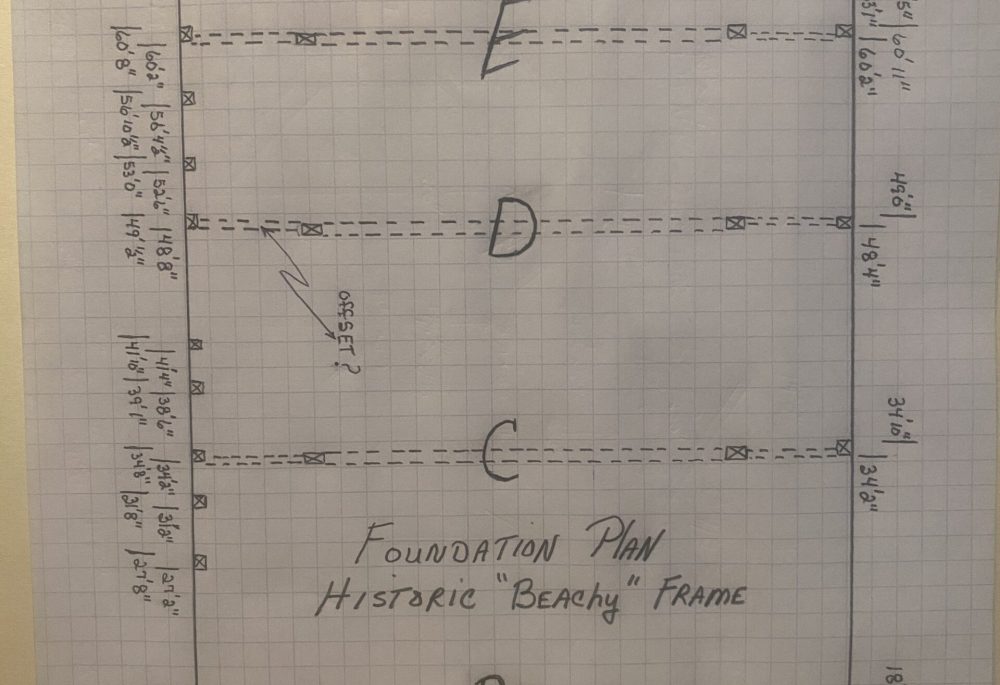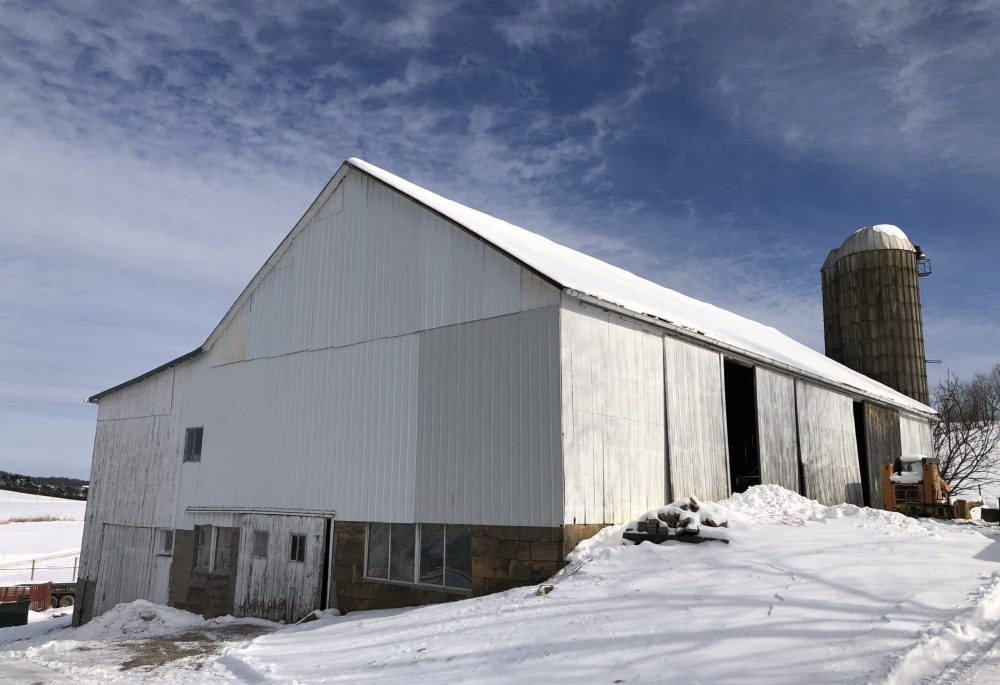 This historic barn frame from the late 1820's exemplifies the Dutch style of barn building, where interior posts run vertically to the mid-rafter plate. Originally from Homes County, Ohio, this frame could serve as a unique venue or a stunning home. The bent layout allows for the addition of second story lofts or rooms.
Overall 78′ x 42′ | Timbers 9″ w x 16″ d x 16′ h | Bent section layout is 18′ – 16′ – 14′ – 12′ – 18′
Sound and in good condition. Some original timbers were removed for a hay rail around the 1850's and have been replaced during restoration.
Includes labeled pieces and a labeled diagram for reassembly. Includes replacement pieces at the discretion of MRL. See detailed diagrams.

39 Jays Way, Gallatin Gateway, MT 59730